ABOUT RAYAT EDUCATIONAL & RESEARCH TRUST
Rayat Educational & Research Trust was a sapling planted by S. Nirmal Singh Rayat in the year 2000. The establishment was opened with a vision to impart quality education to the rural area thereby serving the society.
This tiny plant grew into a big tree with every coming year.
In the year 2001, RIEIT was established under the flagship of RERT in Ropar. The engineering college ran AICTE approved courses at graduate and post graduate level. It outshined by catering the needs of Engineering market.
In the year 2003, another feather was added to the cap of the trust by starting Management college to serve the ever-growing demands of Banking and finance sectors.
The management of Rayat Educational & Research Trust worked day and night and fruits of their hard work were visible in form of various colleges in the fields of Pharmacy, Law, Education and Diploma engineering .
To meet the demand of skill oriented industry, Rayat Educational & Research Trust was the first college in North India to start the idea of Vocational degree Courses and the Skill Development Center at SBS Nagar.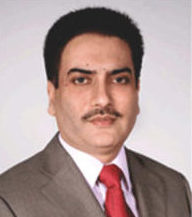 S. Nirmal Singh Rayat
Chairman
Rayat Educational & Research Trust