President's Message
The Rayat Group of Institutions is a renowned educational group whose research and teaching enjoys worldwide
recognition. In particular, the Group has constantly been ranked among the top educational groups in India.
Our multidisciplinary approach of having all the streams like Engineering, Business Administration, Law, Health, Hospitality etc. in one campus is a well thought strategy designed to equip graduates with the advanced knowledge, practical problem-solving skills needed in the workplace, as well as the attitude that are expected of leaders in their respective industry. You are welcome to join with others in the Program and prepare yourself for tomorrow's opportunities and challenges !
This is tremendously exciting time to be at the helm of Rayat Group of Institutions, a national leader in teaching, research and the delivery of tangible benefits to the community. It is committed to tackling the major challenges we face. Here, we are proud of the support we provide to advance Rayat Group Mission. Besides securing a stewarding  private support for Group, we work as well to promote meaningful engagement by the public in many of the vital academic programs at our campuses.
I am grateful for the dedication and hard-work of the Board of Directors and I very much appreciate  thousands of Rayat friends and supporters who contribute through their enthusiasm and loyalty to the impressive progress this group has already made.
We welcome you to participate in the endless opportunities at Rayat Group of Institutions, joining talented scholars, engineers, scientists, lawyers and others who have been engaged to teach, perform, create and study in a place to which everyone belongs!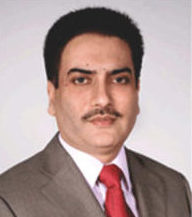 S. Nirmal Singh Rayat
Chairman
Rayat Educational & Research Trust